If you love to cook and bake, some of the most important pieces of kitchen equipment you will own are the Le Creuset Dutch ovens. A Dutch oven can be used to cook anything from soups to casseroles to desserts and even bread. A good Dutch oven will last you many years if you take care of it properly, but the first step in choosing the right size is figuring out what exactly you need it for so that you can make an informed decision about which one best suits your needs.
Recently, the Dutch Oven has emerged as a staple in the kitchen over the years, coming in many different shapes and sizes. Picking the appropriate size Dutch Oven is easier than it seems, especially considering what you cook the most. Le Creuset's Dutch Ovens are equipped for success with various features. Here's how to choose the right size Dutch Oven.
Round Dutch Oven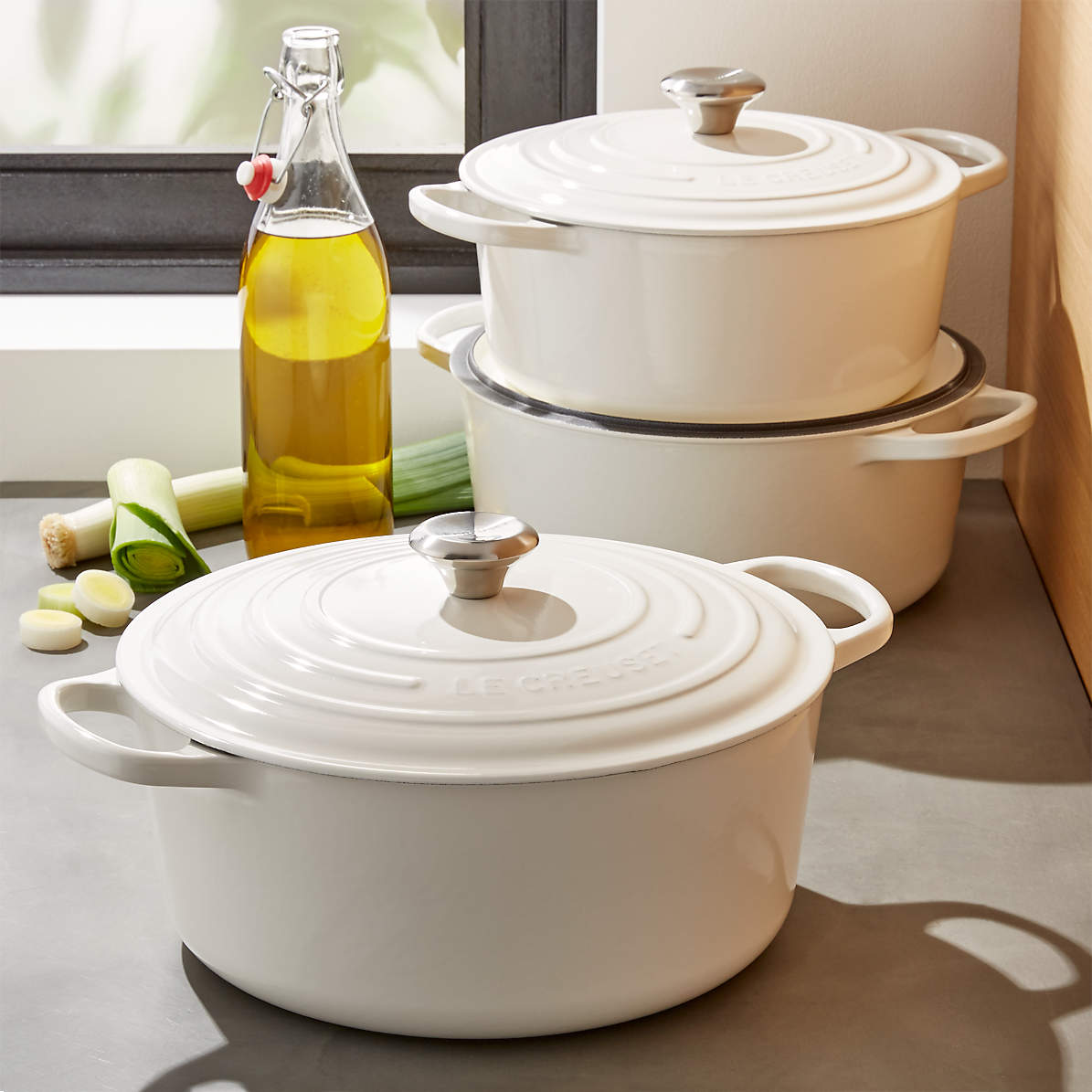 A round Dutch oven is a great option if you're looking for a versatile pot that can be used for everything from searing to slow cooking. It perfectly matches the burner shape. It can be used to prepare stews, roasts, and bake bread.
A round Dutch oven is a way to go if you cook for a family or large group. It's also a good choice if you like to cook big-batch recipes that can be reheated or frozen for later. These pots come in various sizes, so you can choose one that's just right for your needs.
The size of your oven should be based on the number of people you're cooking for. A good rule of thumb is one quart per person. Here are a few things to keep in mind when choosing a size:
If you're cooking for a large group, go with a bigger size. Dutch ovens come in many sizes, so it may take trial and error to find the right fit.
One quart per person is an easy guide if you're unsure how much space you need. The recommended sizes below will hold approximately 12 quarts and are perfect for smaller families or larger groups.
Oval Dutch Oven
If you're looking for a versatile cooking option that can be used for everything from braising and roasting to baking, an oval Dutch oven is a great choice. The oval shape is ideal for cooking larger cuts of meat and whole chickens. But how will you know the size to choose?
Here are a few things to keep in mind when shopping for an oval Dutch oven:
Size: Oval Dutch ovens come in various sizes, from small (3-quart) to large (8-quart). Consider how many people you typically cook for when choosing a size.
Which types of dishes do you cook most often? If it's soups, chili, stews, or anything else with liquid ingredients that need a little room to simmer (like stew), go with the largest size possible, so there's plenty of space for cooking. But if you mostly bake bread and casseroles or roast chicken, don't worry about going too big as long as it fits your recipe's ingredients requirements.
What material is your kitchen set up like? Do you have more than one stovetop burner or oven? Some pots take longer to heat up than others because they use more energy. A large pot might require 20 minutes to get heated up enough for soup, but a smaller potbankuld take less time. Consider this when picking out the right size.
Chef's Dutch Oven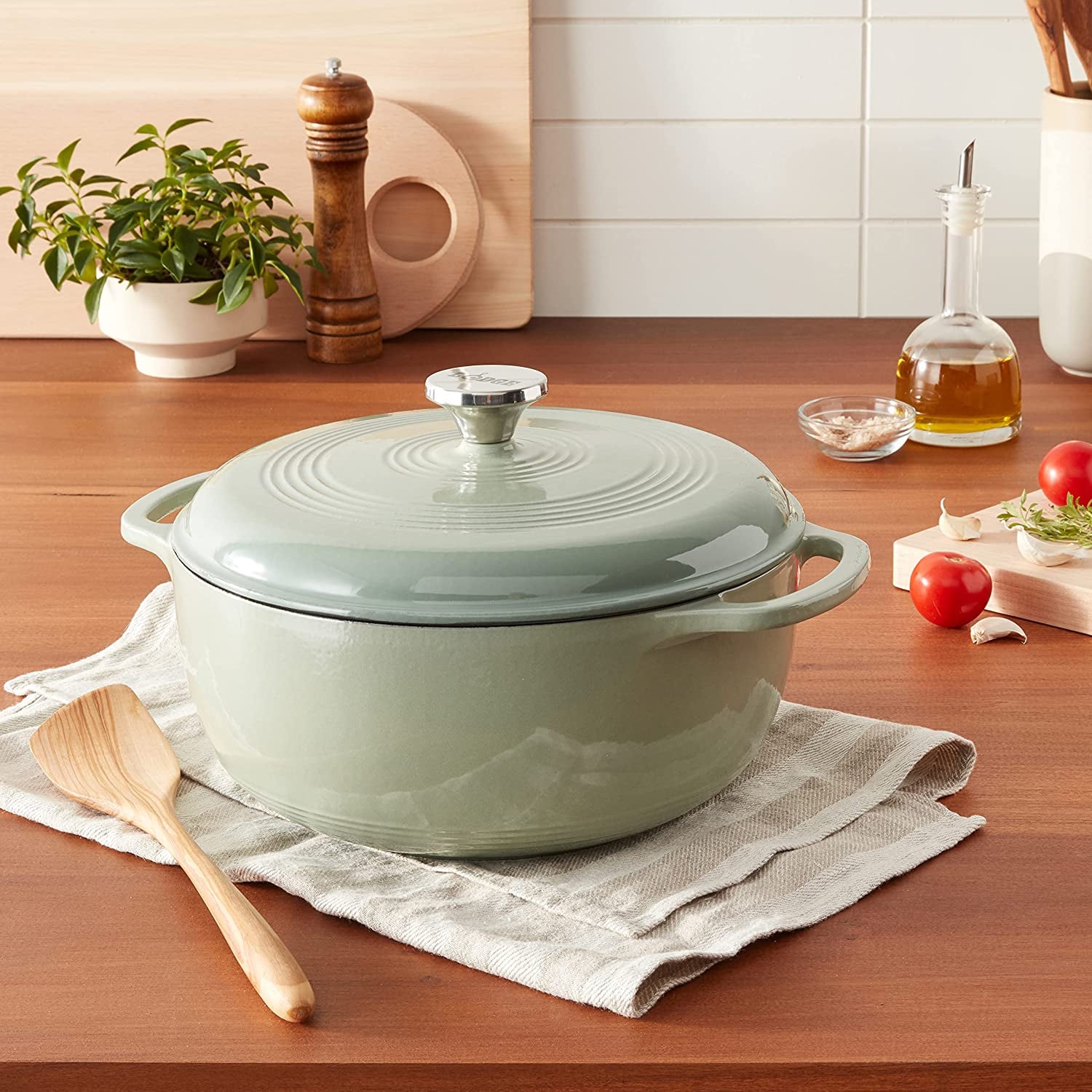 There are many factors to consider when choosing a Chef's Dutch oven, such as size, shape, and material. The right over anger will depend on what you plan to use it for. If you're an experienced cook who likes to experiment in the kitchen, you'll want a larger Chef's Dutch oven with more versatile features. But a smaller, simpler model will suffice if you're starting.
Why choose Chef's Dutch Oven? It has sloped sides to help promote the movement of liquids. Perfect for preparing pasta dishes, sauces, deep-frying, and soups.
Just as you wouldn't use a baking pan to fry chicken, you wouldn't want to use a small Chef's Dutch oven for a large batch of stew. So how do you know which size is right for your recipe?
Here are a few things to keep in mind when choosing a Chef's Dutch oven size:
The capacity of the Dutch oven (usually listed in quarts)
The number of people you're cooking for
The type of recipes you'll be making
You'll want a larger chef's Dutch oven if you're cooking for a large group or batch cooking. A smaller one will do if you're cooking for two or three people.
Shallow Round Dutch Oven
Spacious cooking surface for searing larger ingredients.
One of the most popular Dutch ovens is the shallow round Dutch oven. This type of oven is perfect for stovetop cooking and can be used for searing larger ingredients. Great for Stews, searing braises, and soups. When choosing a shallow round Dutch oven, consider the size (usually between 4 and 8 quarts), material (cast iron or enameled cast iron), and weight (heavier is better). You'll also want to decide if you wish to have a self-basting lid or not.
What material to Choose?
If you're in the market for a new Dutch oven, there are a few things you'll want to keep in mind. First, think about what type of cooking you'll most often do. If you plan on doing a lot of braising or stewing, you'll want a thicker pot with good heat retention. For baking and roasting, look for an oven-safe bank with a tight-fitting lid.
You'll also want to pay attention to the handles; make sure they're sturdy enough to stay cool during long periods of use. Finally, check out the material used to make the Dutch oven. Enamelled cast iron is typically recommended, but cast iron Dutch Ovens also offer many of the same benefits.
In addition, enameled cast iron can go from your stove to the oven, which makes it versatile. It also comes in various colors, sizes, and price points.
Conclusion
So, what size Dutch oven should you buy? If you're not sure, read the review above. Remember that Dutch ovens are typically used for slow cooking, so you don't need a huge one. Sometimes, you need a good size for all-purpose, which will work for most recipes. Also, consider what material you want your Dutch oven to be made of. Enameled cast iron is popular because it's durable and conducts heat well. Whichever Dutch oven you choose, ensure it has a tight-fitting lid to prevent moisture from escaping.